Iron & Kin | Peru Uctubamba FTO 12oz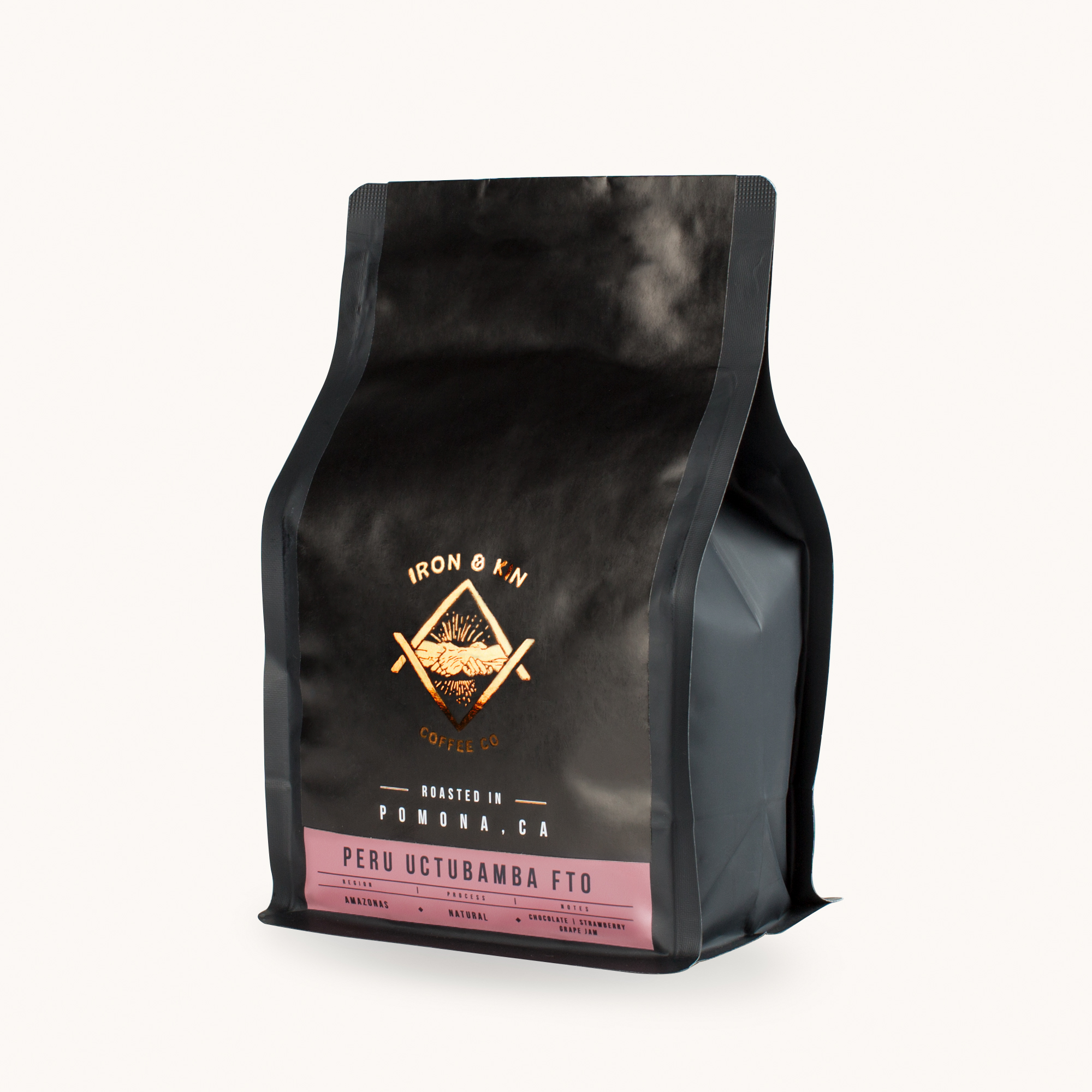 Iron & Kin | Peru Uctubamba FTO 12oz
Whole Coffee Beans | Chocolate, Strawberry, Grape Jam
This is an natural/dry processed SHG EP grade, Fair Trade and Organic certified coffee from the Utcubamba province - one of seven provinces in the Amazonas Region of Peru. This province is characterized by the Uctubamba River running through it, the steep cliffs carved out by that river, and the collection of hot springs. This particular lot was grown at altitudes of 1600-1800 masl and include four varieties: typica, pache, caturra, and bourbon. We really enjoy the heavy and syrupy body that this coffee has to offer. Unlike most Central or South American naturals this one finishes very clean!
About the Company: Iron & Kin
Iron & Kin was born out of their love for coffee shops— the whiff of fresh ground coffee, the hissing of the steam wand, the carefully curated space. And, of course, the conversations that turn perfect strangers into friends and friends into family—kin. It's those small moments that make the big moments great. So, breath deep, sip slow, savor kinship—they'll take care of the rest.
Chocolate, Strawberry, Grape Jam
Chemex, Kalita, Espresso, Aeropress
Croissant, Chocolate Cookie, Donut
Makes Approx. 62 Cups (9oz Cups)
Notes
Roast Location: Pomona, California

Process: Natural

Sub Region: Amazonas

Elevation:

Varietal: Peru Uctubamba FTO

Single Origin: N/A